This one is close to home, so close I'd be out searching for this woman on horseback if we weren't so deep in snow. Susan Powell has been missing for one week.
Summary:
Susan married to Josh (rocky marriage and she was planning divorce). They have two sons, age 2 and 4. She works as a full time stock broker. He works in IT, but seems to have trouble holding jobs. Sunday night, around midnight, Josh decides to take the two toddlers camping out in the desolate west desert, which I am familiar with. Susan, according to Josh, stayed home. Desert area has no cell contact. a 25 mile dirt bumpy road sometimes requiring a 4-wheel drive, ATV or horse to traverse. No one out there. He was going to camp with the boys and make smores. It was about 8 degrees out with snow expected. Monday morning neither Susan or Josh make it to work, no phone calls, relatives unable to reach either by phone and no one home. The daycare center called police when the children were not dropped off Monday AM. Police do a welfare check on their home, breaking a window to get in. Susan's purse and cell phone are still there. No one home. There is a big wet spot on the carpet with two fans to blow it dry. Josh returns home Monday evening and says he has no idea where his wife is.
Below you will find a link to a newsclip where Josh is questioned by a TV reporter. I strongly believe he killed her.
Susan's father flew in from Washington and is coordinating with her friends to pass out flyers, have vigils, etc. Both Susan's father and brother are standing up for Josh saying he would never do anything to Susan, and shame on us for being suspicious. Reminds me of the Scott Peterson case when Lacy's family strongly stood up for Scott in the beginning.
Article:
WOMAN MISSING - SALT LAKE CITY, UT (AP)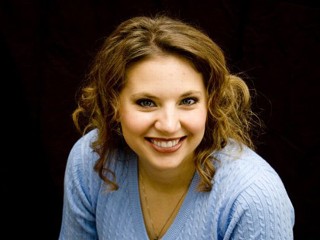 Police in Utah say about 30 detectives are looking for leads in the search for a 28-year-old mother who hasn't been heard from since last weekend.
"It's still missing person case. It's highly suspicious," West Valley City Police Capt. Tom McLachlan said Friday. "We are putting practically every detective we have on this case."
Susan Powell was reported missing on Monday. Detectives in the Salt Lake City suburb interviewed Powell's husband, Josh, who said he had taken the couple's two young children, ages 2 and 4, camping in Utah's west desert despite temperatures that dipped into the teens over the weekend.
Josh Powell returned Monday night, after police had already received a call from Susan Powell's family reporting her missing.
http://connect2utah.com/content/fulltext/?cid=66881
Video of Josh:
http://illiweb.com/fa/pbucket.gif
Susan's father: "Stop focussing on Josh":
http://www.sltrib.com/ci_13985165?source=most_viewed